Vabella Limited is a diversified holding company with interests in businesses worldwide and a focus on forming a node between Asia and the West. With several decades of Asia experience in manufacturing, leisure, import/export and distribution.
Vabella continues to looking for new opportunities and partnerships in our areas of expertise to achieve fast time to markets and above average results for its business partners with a down to earth approach and profit maximization in mind.
News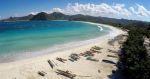 Private Sanctuary Limited launches KAPAL OASIS a new project in Lombok after 12 months preparations close to Selong Belenak, one of the worlds top 10 beaches.
read more
Published on 08.03.2019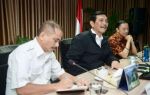 GAME CHANGER FOR INDONESIA YACHTING?
Tourism Minister Arief Yahya say that a 0% tax for Yachts would impact on the increase of state revenue in the tourism sector. It was conveyed by the Tourism Minister in a Coordination Meeting for the Proposed VAT Luxury Goods for Foreign Yacht Deletion Discussion at the office of Coordinating Ministry of Maritime Affairs...
read more
Published on 25.07.2018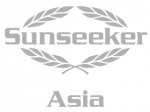 Vabella Marine together with its business partner Jababeka Group is proud to secure the distribution of Sunseeker yachts in Indonesia.
Sunseeker is the leading...
read more
Published on 08.12.2017