Vabella Limited is a diversified holding company with interests in businesses worldwide and a focus on China, Hong Kong and Macau. We have several decades of China experience in manufacturing, leisure, import/export and Asian distribution. Vabella has a down to earth approach and aims at profit maximization. We are constantly looking for new opportunities and partnerships in our areas of expertise.
News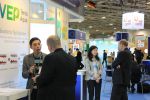 VEP @ MIECF
Vabella Environmental Partners is exhibiting at MIECF from March 26-March 28 at the Venetian in Macau. It is presenting the Tersa Aqua source to tap water technology from Germany and Turnkey Solutions a susainability software that helps SMEs & MNCs to track their environmental footprint...
read more
Published on 23.03.2015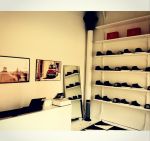 DJNY @ NY FASHION WEEK
Daniel Jonas officially launched its entire range of snap backs & beanies at the New York fashion week...
read more
Published on 19.02.2015