Vabella | collection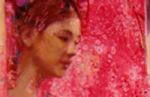 The owner of Vabella has been supporting culture and arts for many years. The Vabella Collection is made up of mainly modern works of art in support of established and emerging artists.

All sales of artworks from the collection used to reinvest in the art field in forms of sponsorships, purchase of art, artist support, exhibitions.
Some works of artworks in the Vabella collection are available for sale. Please contact us for works for sale in support of the arts.