VABELLA MARINE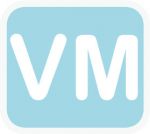 Vabella Marine has been in the boating business for over a decade whilst the owner of Vabella was on of the original co-founders of Saffron Cruises in 2006.
Today Vabella Marine helps boat brands broker yachts throughout South East Asia and assists on Marina Developments, with a focus on Indonesia.
In 2017 Vabella Marine secured the ditribution rights for Sunseeker Yachts, Asia's best selling motor yacht brand, for Indonesia and is proud to support the Indonesian President Jokowi's drive for expanding maritime tourism in Indonesia.
Our experienced team is looking forward to guiding you through the purchase of your luxury Sunseeker yacht whilst delivering the best service and support for your maritime pleasure.
Contact us for your yachting needs.