PRIVATE SANCTUARY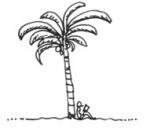 Private Sanctuary makes your dreams become reality...
Founded in 2010, the Private Sanctuary portfolio includes Boutique Resorts, Villas, Condos and even entire islands, which PS has been developing with market leaders.
Having spent two decades living and traveling in the world's metropolitan cities the founders Tobi Doeringer and Prof. Daniel Patzold realized that with the work hard – play hard attitude there is little reprieve in terms of a work life balance for high powered executives and businessmen.
Being in a position to just sit back, relax, enjoy the moment and reflect becomes a luxury few feel they can still afford in our 24-7 world. Private Sanctuary believes there is more to lifeand your home should be your own Private Sanctuary where you feel you are living your dream.
HKEAA Licence No. C-062434