TAG MEDICAL GROUP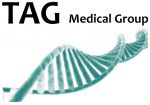 The TAG Medical Group has an extensive reach in the international and in particular European PPE market. Our offices are located in Berg, Switzerland, Hong Kong and Vietnam. TAG has experienced sales staff in most European and International markets handling key account customers. Our business focuses is supporting brands to build an international presence, creating lasting partnerships on the highest professional level.
Our strength and core assets stem from decades of experience in manufacturing, product development and qualifying products for regional international markets. This knowledge is shared with our partner suppliers to service our customers, who in turn trust and rely on us that our products are 'fit for market' in all aspects in every region. The professional and detailed approach makes both our suppliers and our customers long term business partners. We support our partners in sales by giving them access to up to date market data from local government agencies, hospitals, MNCs, as well as our extended customer base and medical partners.
TAG currently holds the distribution rights and the European representative office for several PPE brands including HBC, Danameco, Ambrella®, SureScreen®, Airdal® and is adding more for qualified partnerships to meet our customers demand in Europe and around the globe.